Family Adventures
Summer
Kimberley is known for its bountiful recreational activities and relaxed, mountain life-style, making it a great place for everyone to vacation in the summer. With wonderful seasonal climates, Kimberley is known as one of the most sunny places in Canada during the months of May to September. There are tons of activities for the whole family to enjoy!
Kimberley Underground Mining Railway
The Kimberley Underground Mining Railway is owned and operated by the Sullivan Mine and Railway Historical Society.  Although the mine is no longer operational, this attraction takes you on an underground journey to the old mines using the original train used.
The Kimberley Heritage Museum
The Kimberley Heritage Museum is located downtown in the Platzl, above the Kimberley City Library.  The museum has 2 galleries showcasing a mix of local photographs, items and memorabilia.
Marysville Falls/Eco Park
Located in Marysville, a short walk along the boardwalk leads you to the beautiful 30meter Waterfalls.   The viewing platform is about a 10 minute walk from the beginning of the trail.
Directly across the road from the entrance to the Falls is the Marysville Eco Park. Here you will find a sculpture of a westslope cutthroat trout celebrating the return of this native species to Mark Creek following an extensive watershed restoration project.
The Platzl
The Kimberley Platzl is full of fun local shops that everyone will enjoy. Be careful with the Treehouse Toy Store - there's something for everyone in there!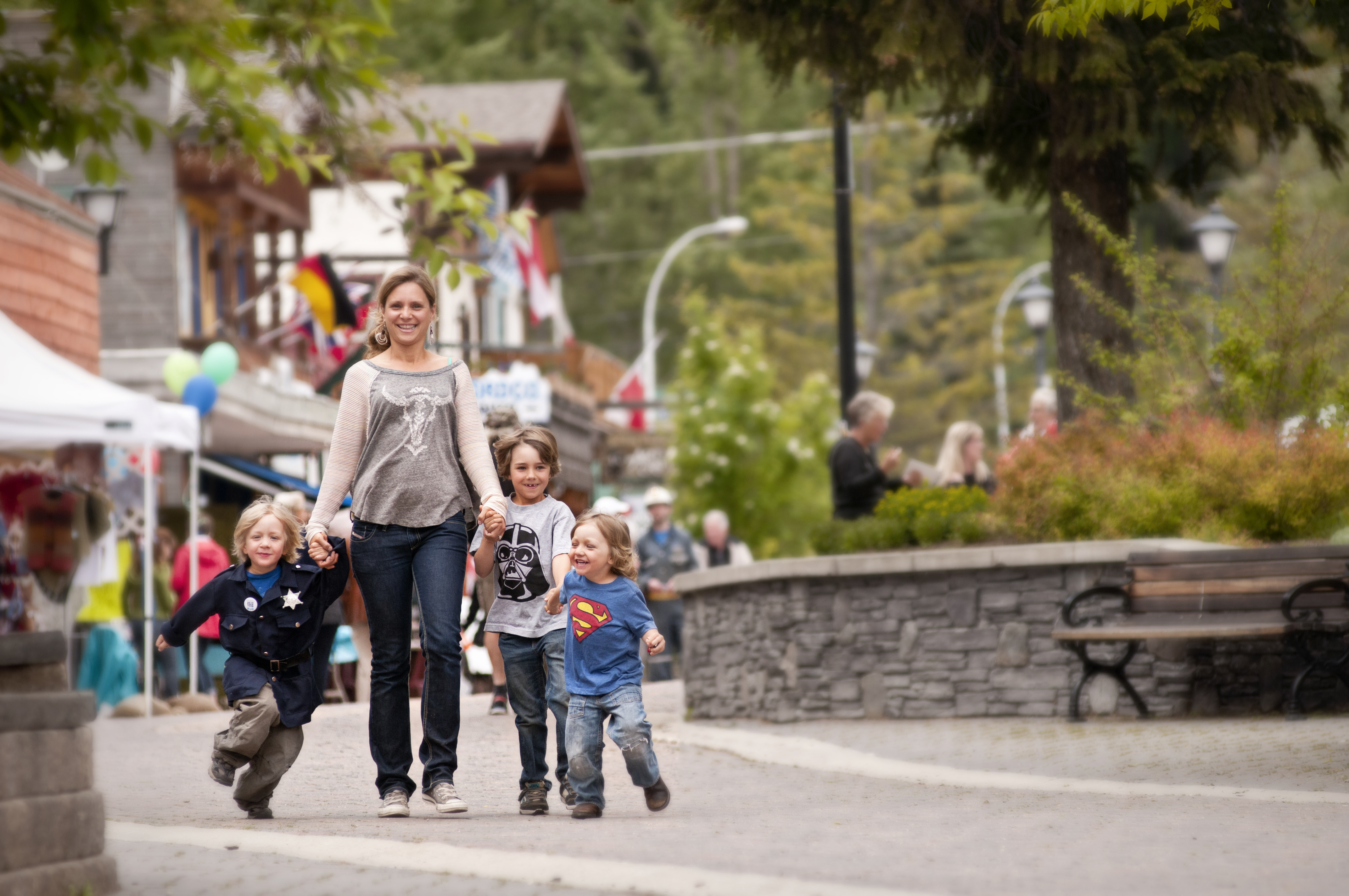 Hiking/Biking Trails
Kimberley has an abundance of hiking and biking trails, ranging from basic trails through to extremely challenging.  
The Kimberley Nature Park
The Kimberley Nature Park is located entirely within the city limits. It spans over 800hectares, and is one of the largest municipal parks in Canada, and has a diverse range of trail difficulties. 
Find out more about the Kimberley Nature Park here.
The Lois Creek Trails are located behind the Townsite subdivision of Kimberley.  They are a mix of beginner and intermediate trails, nestled amongst the forest, rocks and Lois Creek.
For a map of the Lois Creek Trails, click here.  
Kimberley Aquatic Centre
The Aquatic Centre features the 25-metre  lap pool,  a competition diving board, a leisure pool with fun water features and a Lazy River. Other exciting features are the hot tub, teacup, and steam room.
Spirit Rock Climbing Centre
An exciting new addition to the Platzl is the Spirit Rock Climbing Centre.  The centre has more than 5,000 square feet of roped climbing reaching heights of 48 feet, as well as a 16 foot high "top out" bouldering area.  It is suitable for all ages and abilities.
Around town you can also find a variety of outdoor activities for all ages, including:
Skate Parks
Tennis Courts
Basketball Courts
Baseball Fields
Soccer Fields